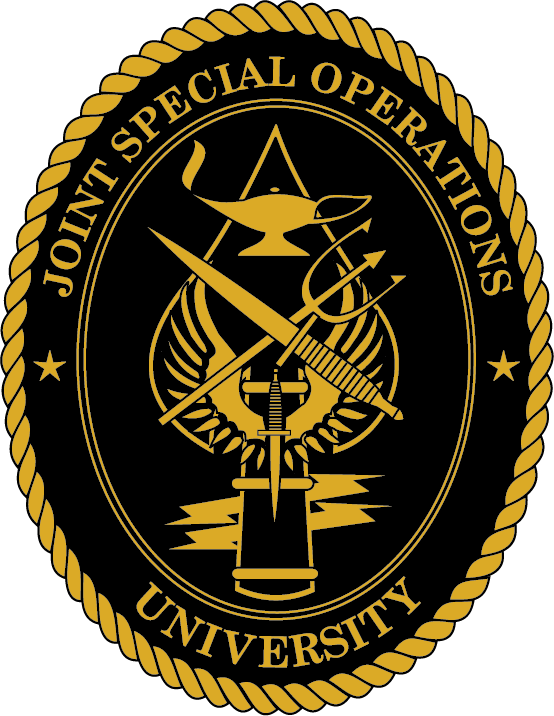 Joint Special Operations University
Vision
USSOCOM's "Think-Do Tank" - Center for Special Operations Thinking.
Mission
JSOU prepares SOF professionals to address strategic and operational challenges, arming them with the ability to think through problems with knowledge, insight, and foresight.
SOF Truths
Humans are more important than hardware.
Quality is better than Quantity.
Special Operations Forces cannot be mass produced.
Competent Special Operations Forces cannot be created after emergencies occur.
Most special operations require non-SOF assistance.
Preparing SOF for Compound Security Competition
Special Operations Forces Reference Manual, Fifth Edition
Published on 11/1/2023